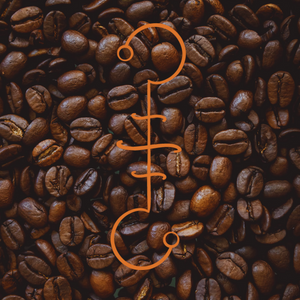 1 Lb. Honduras Las Galias
Regular price
Sale price
$20.00
---
We are so thrilled to announce that we are working with a local farmer for this offering! Orlando from Las Galias farm in La Rincon, Honduras grew these beans. He is a local in the Hudson Valley part time, and runs his farm during the growing/harvest season in Honduras. We were floored when we tried this bean. Orlando is using a varietal of Arabica called Parainema, which is known for its brightness, fruitiness, and floral notes in the coffee world.
We've decided to offer this bean at two distinct roast levels, City (light) and Vienna (dark), to show off the versatility of his beautiful, inaugural harvest (and because quite frankly we love the flavors). Our house espresso is a City Roast on this bean.

On a City Roast, we taste a tangy lemon flavor with big tannic notes of pomegranate juice, with an earl grey/bergamot finish. At a light roast, this bean is punchy, acid forward, and built for a craft coffee lover who walks on the wilder side of craft coffee. At our cupping, we knew we had to make it our house espresso, as the notes become more pronounced without becoming unbalanced when we pulled a few shots of it. It's rich and still fruit forward, but light enough to add a little sparkle to our specials menu as the star of the show.
On a Vienna roast, we thought we'd gone crazy. At a Vienna, we got some typical flavors from the roast level; a creamy toffee, dark chocolate, and peat smoke. Yet, after drinking far too much of the stuff, we realized that we weren't hallucinating, and the final fruity note left on our tongues was banana. This note is incredibly rare in coffee, and especially at a dark roast. This coffee drinks like a fine scotch, with all the complexity you'd expect. You have to try it to believe it, trust us.

Recommended:
Espresso/Drip/Filter
Black and/or Sugar